I am absolutely, positively, obsessed with children's books! It's great for my classroom library, but not so great on my wallet... but I just can't get enough of them! It's literally a joke in my classroom... many of our Mondays begin with a discussion about where I went over the weekend, and the kids all know immediately that I will be talking about some great new books I picked up for them at the bookstore! They even know the
name
of my favorite bookstore, (and no, it's not B&N)!
We have been reading lots of great books the past few weeks for Black History Month, and the kids have been so interested in learning about slavery and the Civil Rights Movement that I just HAD to go see what other books I could find on the topics! After a trip to the bookstore this evening (not my favorite... it was already closed for the evening), I came home with this bunch: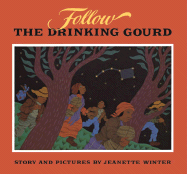 AND I just ordered this one online and should be getting it in the mail this week!
What are you doing for Black History Month? Any good book recommendations I should add to my list?