Here are the top 5 things I couldn't live without in my classroom!
1. My Erin Condren teacher planner and life planner!
Oh my goodness, I could not stay organized without these!! Not only do they keep me on track, but they are super fun and colorful, which puts me in a good mood every time I look at them!!


2. Books!
Have I mentioned that I have a HUGE addiction to books?
I love them! I literally cannot walk through a bookstore without picking up at least one! There are just so many wonderful books that I want my students to have access to!


3. My document camera and projector!
These were a very special gift from my parents when I got my 1st job and I use them every day!!
4.Colorful pens and markers
(They make everything so bright and happy!)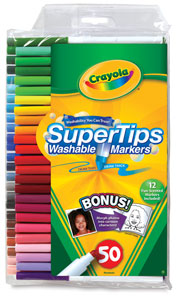 source:
dickblick.com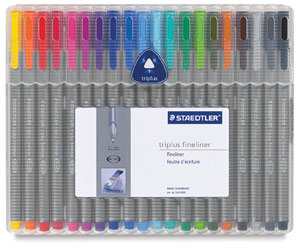 source: dickblick.com
Our 2 class computers were donated and without hard drives... meaning no flash, no MS Word, and no fun!
Thankfully my mom and I were both in need of new, faster laptops at the beginning of the year, which meant that I had 2 laptops that I could use for my classroom! I am SO thankful we have them because we use them all the time and my students love them! We use them for so many things!
- During Daily 5 for Work on Writing
- To make tagxedo designs based on vocabulary and spelling lessons
- To blog (my students all have blogs through Kidblog, which they post book reviews on, as well as quality comments in response to their peers' reviews)
- Character analysis using Voki
- Video chatting with
Tara's
4th grade class all the way across the country in Florida!
-Video editing (which we are currently working on!)
. . . and so much more!!!
It's been so much fun seeing all of the other things that teachers "can't live without!" Head on over to
Kelley's blog
to link up and see what other teachers have for their top 5!
******************************************************************************
Speaking of amazing resources, I have some VERY exciting news!!!
I have been working with a group of other FABULOUS bloggers to bring you...
A Daily 5 and CAFE book study for grades 3-6!!
It is going to be HUGE!
It will start on July 1st, so make sure you get both books if you don't have them already!
I have been using the Daily 5 and CAFE this past year, but I am excited to learn more wonderful ideas on how to implement it in our upper grade classrooms!
Make sure you have your copies so that you can join us!
More info. to come as we finalize everything. . . :)
You can click on the books to order them straight from Amazon! And just a heads up the Daily 5 book is apparently at 2 week shipping right now, so make sure you order it soon!!