Holy moly! November is already here! And the really crazy thought... we have Thanksgiving break in just TWO weeks, and then after that the Christmas craziness begins! I can't believe how quickly this year is flying by! I must say though, I am loving every second of it!
Ok, when it comes to Erin Condren I am SOOO indecisive! It is crazy! I have been wanting to order a new life planner ever since the new ones came out, however my current EC planner goes until December so I had plenty of time to decide... BUT November is already here and I can't make up my mind on which cover colors I want for my new planner! Then I thought I finally narrowed it down, but as I went to place the order last night I was having second thoughts... haha of course these are the important things in life, right?! I'm setting a deadline for myself of this weekend, so I have to make up my mind by then!
And I have desperately been needing a replacement charger for my camera. The original charger somehow disappeared, and when I finally received the new charger I ordered, it didn't work! Lame! I wish I could just find a replacement one in a store, but the first time around no one carried it! So I have been having to stick to my iPad to take pictures, and let's just say that they don't turn out nearly as good. Not only are they super pixely (word?), but I can't even THINK about zooming in or all I get is one big blur. (I am keeping my fingers crossed for a DSLR for my birthday though, which is in a little over a month, so I'm hoping that I will jump from blah to amazing pictures in the near future!)
I have several Putumayo CDs, but this is my current fav! I play it while the kids are coming into the classroom and unpacking! It has a great variety of music from all over the world!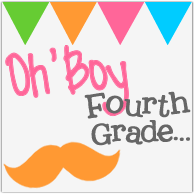 Go check her out and join in the party! :)